Lagos State Govt.Discovers Building With A Lion Cub As Security Guard (Photo)
Lagos State Government said it discovered a building with a two-year-old lion cub as a security guard.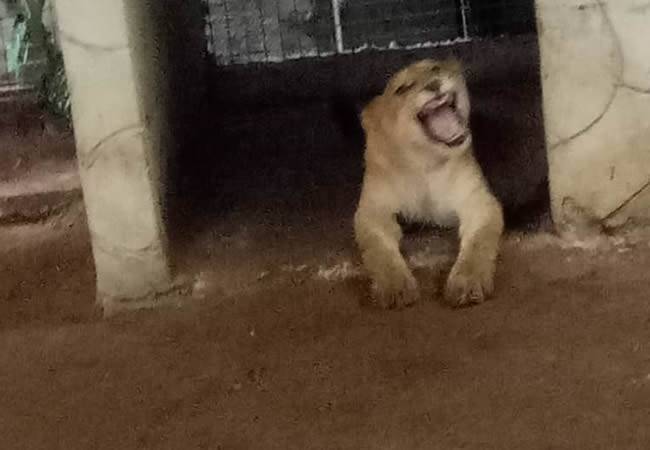 According to a twitter user, @Austynzogs, the house is reportedly located at House No. 229, Muri Okunola Street, in V.I.
The wild animal, reportedly kept by an Indian man was said to have been discovered by residents of the area, who petitioned Lagos State Government (LASG).